image c/o www.glamourholics.com
On November 18 the 3rd Annual Glamourholics Fashion & Beauty Holiday Bash will take place at the Aloft Hotel at National Harbor.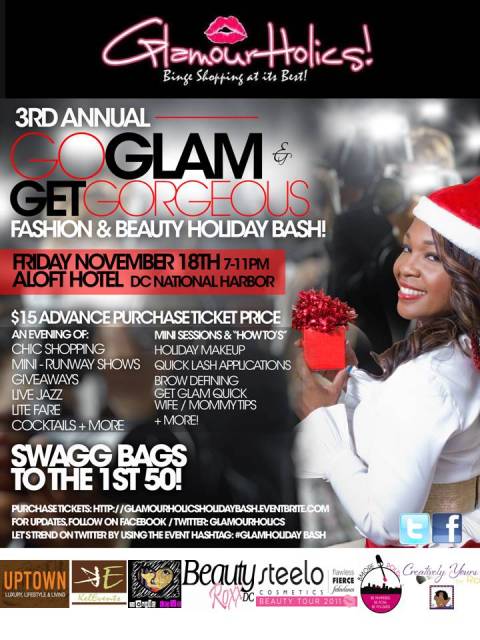 image c/o www.glamourholics.com
From 7-11p fashion and beauty junkies will have access to a number of local vendors showcasing some of the talent that the DC area has to offer. I happen to love the Aloft Hotel and know that they put on a great party so I plan to be in attendance, hopefully I will see you all there as well.
To sweeten the deal and encourage you to come out, mention that you heard about the event via this blog,
Shana Janelle On...
and you can attend the event for only $10! Who doesn't love a discount?
You can find out more about the event by visiting the Glamourholics
website
. See you soon!